Speedy J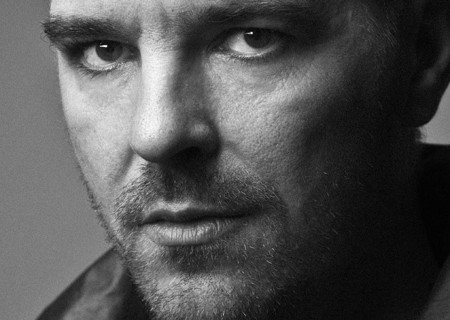 Jochem Paap (the Rotterdam artist owes the nickname Speedy J to his DJ skills) is unanimously considered to be one of the first techno producers to come from the Benelux. Together with people like Laurent Garnier, Aphex Twin and Richie Hawtin he helped raising the genre just after it had escaped the Detroit delivery room.
Since the early nineties, Speedy J releases on labels like Plus 8, Warp and Novamute. But while techno develops into a dominating force on many dance floors worldwide, Jochem Paap, after the albums G Spot (1993) and Ginger (1995), turns left and heads for other exciting places.
On Public Energy No. 1 (1997) and A Shocking Hobby (2000) the sound wizard exchanges flowing, harmonious techno for a much more complex sound, filled with colliding samples, crackling rhythms and tremendously thrilling turns.
After fifteen years of techno Speedy J now has come full circle. But what a wide circle it was, and how fickle the trodden path. Over the years he has collaborated with video-artists, filmmakers and advertisers, made the pioneering DVD Umfeld, an audio-visual, electronic trip, which sets the standard for many composers who want to compose for six speakers in the coming years – remarkably made available as a free download on the internet.
But not only that, Speedy J has continuously been pushing the boundaries of electronic & experimental dance music. Blurring the lines between Live performance and Digital Djing, he fuses subversive electronics and peak time Techno. Together with his partner in crime Chris Liebing he started using Traktor and other Software technology on 4 laptops with hardware such as Machine Drum and 303's to create a fully integrated set. Again he is spearheading a way of DJing that is picked up by a lot of other forward thinking electronic artists.
Electric Deluxe
Logically, the releases on his label Electric Deluxe all feature tool versions, introducing the concept of creating unique live sets from parts as a natural evolution of Djing. Not only setting the bar for peak hour Techno madness, Electric Deluxe becomes the platform for his Collabs series that started on Novamute, as well as releases by open minded artists like Chris Liebing, George Issakidis, Tommy Four Seven and Terrence Fixmer to showcase the value of creative synergy using newest technology.
Another strong part of this idea is the introduction of a new series of techno events called Electric Deluxe presents, which in a young history of just a couple of editions brought major artists like Richie Hawtin, Marco Carola, Radio Slave, Matthew Dear, Chris Liebing into play.
Speedy J's musical vision is genre blurring, creative freedom at the highest level of innovation and quality, it is providing a platform for artists operating within any conceivable genre in the broad spectrum of techno to fully explore and embrace the ever-expanding technological possibilities.